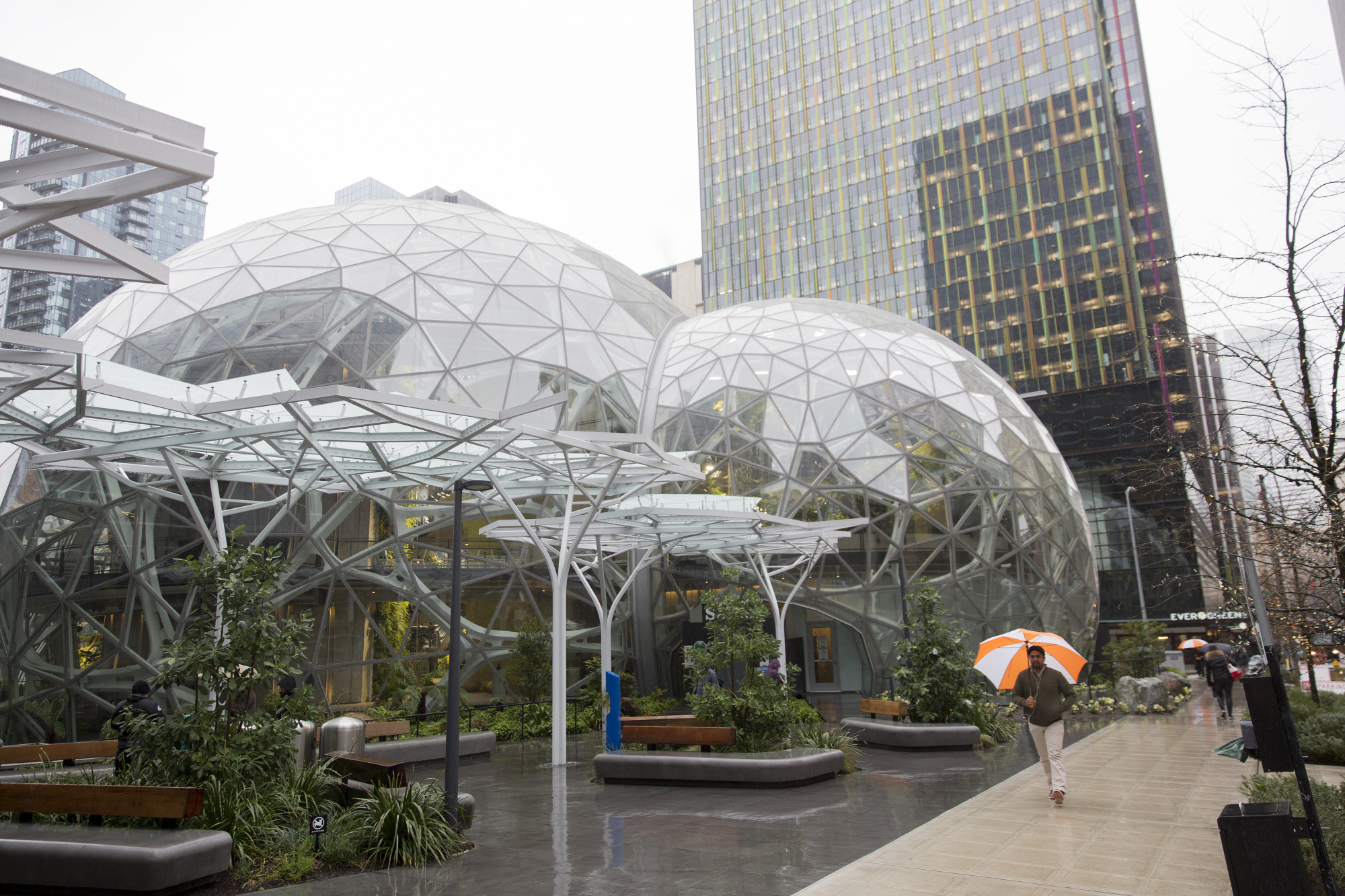 Amazon has opened a rainforest-like office space in Seattle that it hopes will spark new ideas for employees.
While cities across North America are seeking to host Amazon's second headquarters, the world's largest online retailer is still expanding its main campus.
Company office towers and high-end eateries have taken the place of warehouses and parking lots in  South Lake Union. The Spheres complex, officially open to workers, is the pinnacle of a decade of development.
Amazon opens its own rainforest in Seattle, hoping innovative employee ideas blossom